Laptop
Best Gaming Laptop Under 700 Dollars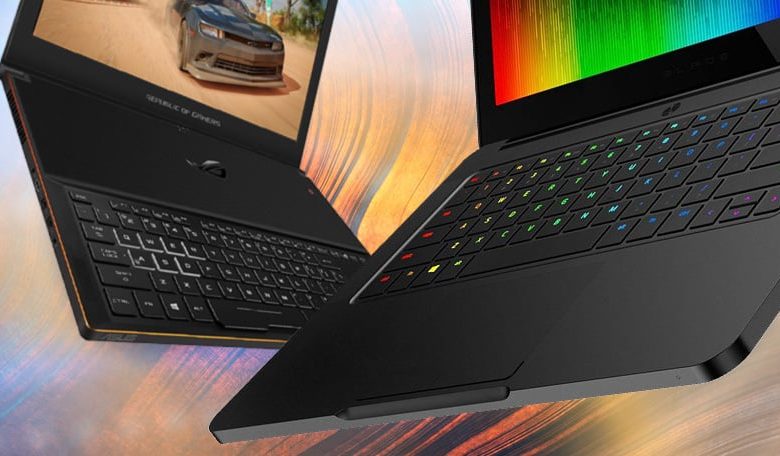 Gaming has become a hobby for some but a passion for many. The number of gamers is significantly increasing every day since high-tech laptops arrived. The only problem with these laptops is their high price. Their price starts from $800, but a beginner would want the best gaming laptop under 700 dollars, which is hard to find.
Increasing the price, of course, gets you more features and better performance. However, a lot of people have a limited budget. So, a 700 dollar gaming laptop is a great bargain for them. 
How to find laptops in this price range? Have a look at the list below of the best ones that will help you make a decision.
Top 5 Gaming Laptop Under 700
Here is a brief description of these laptops. With this list, you will be able to find the best gaming laptops under $700.  
1. Asus TUF FX505DT Gaming Laptop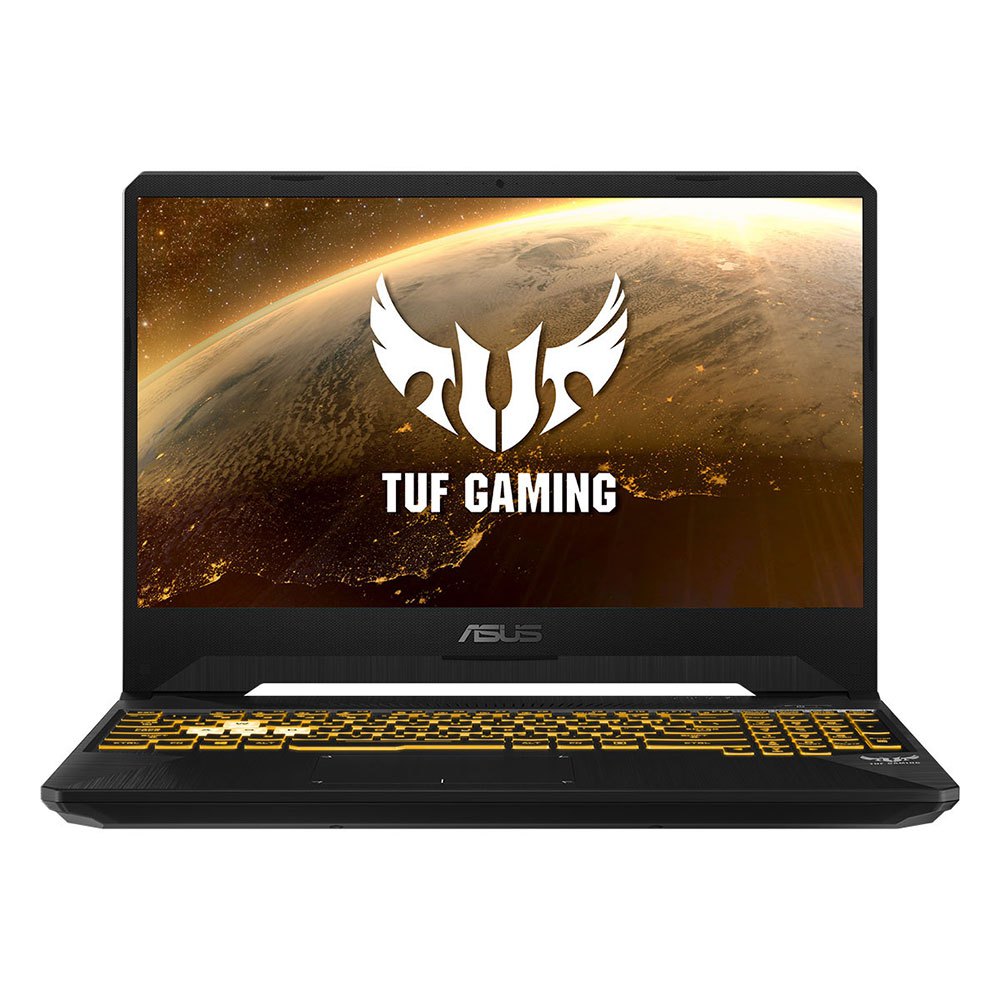 Asus's TUF series is highly popular among gamers. For starters, it is a budget-friendly option for game enthusiasts. Its top-notch performance is what attracts a large population of gamers.  
The 8-Gigabyte in-built RAM is the reason behind its enhanced performance. TUF has a storage capacity of 256GB that ensures speedy operations. It features the latest Windows 10 operating system by Microsoft. 
The laptop uses the powerful AMD Ryzen R5-3550H processor that has a 2.1GHz clock speed, which goes up to 3.7GHz. Moreover, The GeForce GTX 1650 graphic card takes care of high-quality graphics along with 4GB of Video RAM.  
With advanced 20-million keystroke durability, its RGB backlit keyboard is one of the unique features of any laptop. It includes a functioning touchpad that adds to the efficiency of the keyboard.  
TUF FX505DT has AMD's SenseMI technology that keeps the battery and power perfectly balanced. Due to this, the battery backup can last up to 10 hours under normal usage. 
2. Acer Nitro 5 Gaming Laptop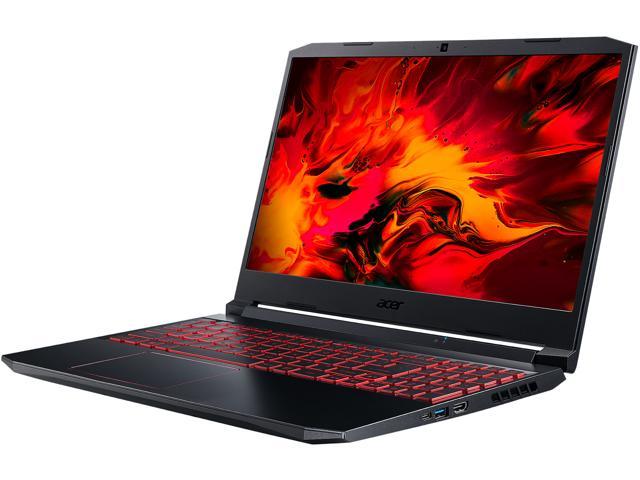 Nitro 5 is one of Acer's best 700 dollar gaming laptop. It has the 9th Generation Intel Core i5-9300H Processor with a maximum clock speed of 4.1GHz that enhances its performance level. Nitro 5 comes with NVIDIA GeForce GTX 1650 graphic card that supports high-end games. To assist the card, it has a 4GB GDDR5 VRAM.  
It has an upgradeable 8GB RAM, which excellently complements the in-built CPU. The best feature of this good gaming laptop under 700 is the dual-storage. The 128GB storage unit reduces the loading time of the OS. Its 1TB HDD can store any game irrespective of size.
Even though the price is low, Acer does not compromise Nitro 5's display. It has a 15.6-inch HD screen with a 1920 × 1080 pixels resolution and sharp viewing angles. 
The keyboard, along with a responsive touchpad, is ergonomic and efficient. Moreover, its HD webcam works well with its powerful microphone while communicating with others.
The body is all plastic except for the artificial lid with metal undertones. Despite that, it is highly durable and runs longer than most laptops. It weighs over 5 pounds having a USB port, Type-A port, and Type-C port. Its battery backup lasts for long and uninterrupted 7-hours. 
3. Lenovo – IdeaPad L340 15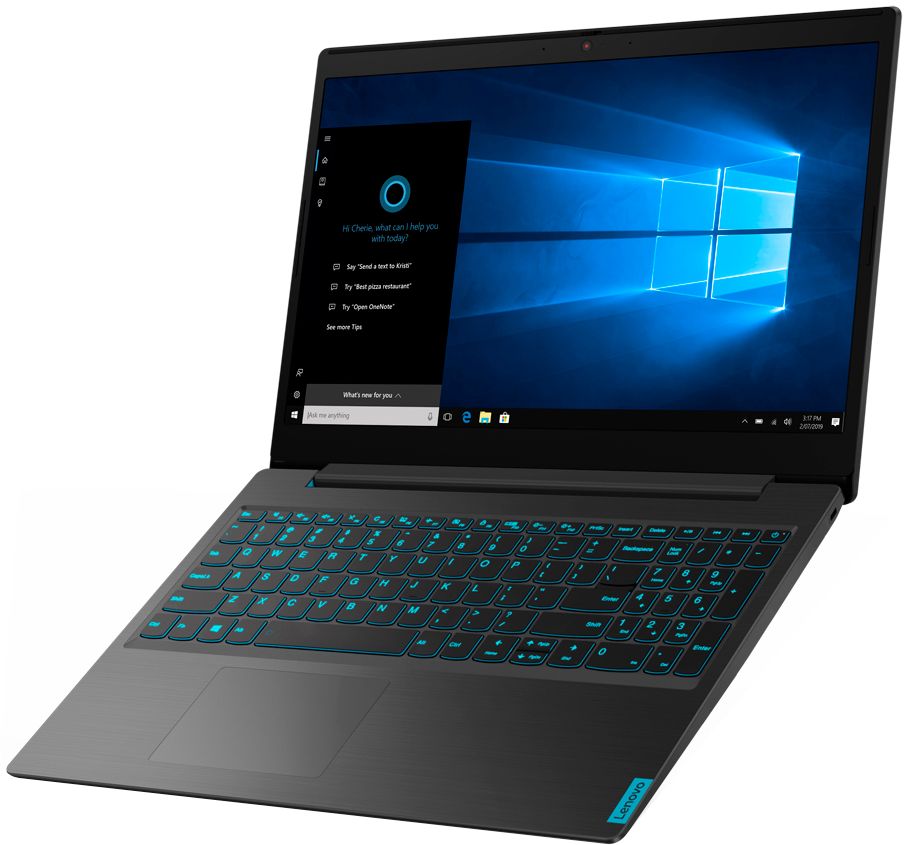 Lenovo's IdeaPad is among the best laptops under 700 dollars due to its 10th Generation Intel core-10300H. The processor enhances the performance with the highest turbo boost of 4.5GHz. NVIDIA's GTX 1650 graphics card assists the processor in working even more efficiently.
In addition to the above is 4GB VRAM, which makes sure that you get the heaviest of games with ease.  
IdeaPad has 8GB system memory for advanced multitasking. Moreover, its dual storage comes with 256GB internal storage and 1TB HDD. It is one of the many reasons for this laptop to be among the best gaming laptop under $700. 
The featured operating system in this device is the Windows 10 Home Edition. Its 15.6-inch large display looks splendid with 1920 × 1080 pixel resolution as graphics support starts its work. IdeaPad's IPS panel comes with a 60Hz refresh rate, reducing the loading time for most games.  
Along with a responsive and efficient touchpad, it brings forth an outstanding keyboard. The keypad is durable and has a well-made exterior. It features an ordinary HD webcam with excellent speakers and a microphone. 
IdeaPad is a heavy laptop that weighs 7 pounds, which makes it challenging to carry. However, it has all the required ports, such as USB, HDMI, etc. The 7-hours long battery backup is a great addition to an already long-lasting battery power.
4. Acer Aspire 5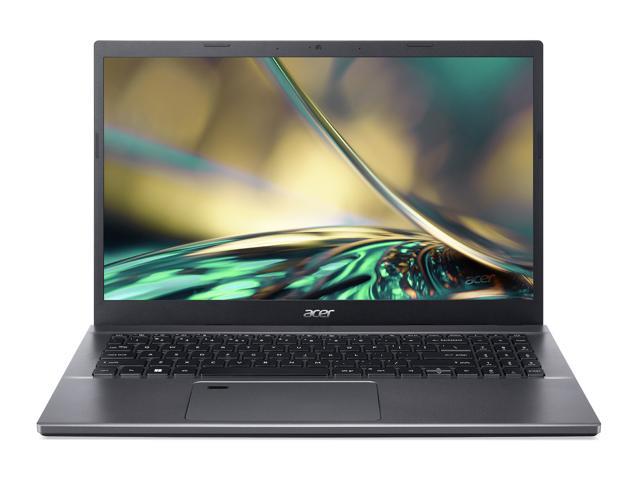 Acer Aspire 5 is a reliable option if you want the best gaming laptop under 700 dollars. It is not only a budget-friendly laptop but also a preferable device for gamers, and there are a lot of reasons for that. 
Firstly, this laptop features the Intel Core i5-8265U processor with a base clock speed going up to 1.6GHz. It can handle challenging gaming tasks with its advanced turbo clock speed that goes up to 3.9GHz. The GPU in this model is NVIDIA GeForce MX250 GPU along with 2GB VRAM.
It comes with 8GB RAM and a 6MB in-built cache that minimizes the processing time. The SSD storage for Acer Aspire 5 is 512GB, which large enough to store heavy games. It also increases the booting speed of the device. 
Acer Aspire 5 features the Windows 10 Home edition. The 15.6-inch HD display is an outstanding feature for 700 dollar gaming laptop. Its viewing angles are sharper, and it also has IPS technology. 
Aspire 5's keyboard comes with a backlight and a responsive touchpad. The speakers add to the great sound quality of the system. To top all that, it efficiently cools down the system to prevent overheating.  
The structure is plastic but with aluminum undertones. This laptop is easy to carry around as it only weighs 4.2 pounds. The sleek design makes it look even better. You can find all the ports you need in a laptop, including USB, HDMI, Type-C, etc., along with incomparable Wireless and Bluetooth connectivity.  
As per the existing unit, the battery can easily get around 9.5 hours upon medium usage. Overall, the latest Acer Aspire 5 NX is a perfect quality gadget for all gaming enthusiasts.
5. Acer Swift 3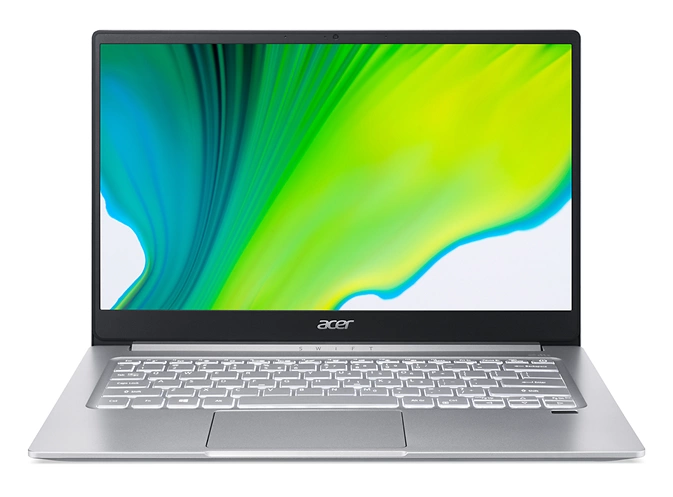 If you are a casual gamer, Acer Swift 3 is your best option. This laptop is not particularly designed for gaming but ensures a smooth experience with less demanding games. 
Its Octa-Core AMD Ryzen 7 4700U processor is powerful enough to maximize the boost clock up to 4.1GHz. The in-built Radeon Graphic card performs well in casual gaming sessions. 
Acer Swift 3 has a small 14-inch display but with a 1920 × 1080 pixel resolution. The IPS LED-backlit display ensures a better viewing angle with a 16:9 widescreen aspect ratio. 
It uses the Windows 10 operating system with an in-built voice assistant, Cortana. 
The 8GB RAM adds to the processing power of the laptop. Apart from that, the internal storage capacity is a whopping 512 Gigabytes that speeds up the functioning.    
The backlit keyboard in Swift 3 is highly durable. Moreover, it includes a touchpad as well. Its fingerprint reader is an additional feature that makes the laptop inaccessible to strangers. 
With its ultra HDR webcam, internal microphone, and built-in speakers, you can communicate with anyone without any disruptions. The laptop only weighs 2.6 pounds with a sleek and compact structure that provides the best usability-portability balance.       
Buying Guide: Choosing the best laptops under $700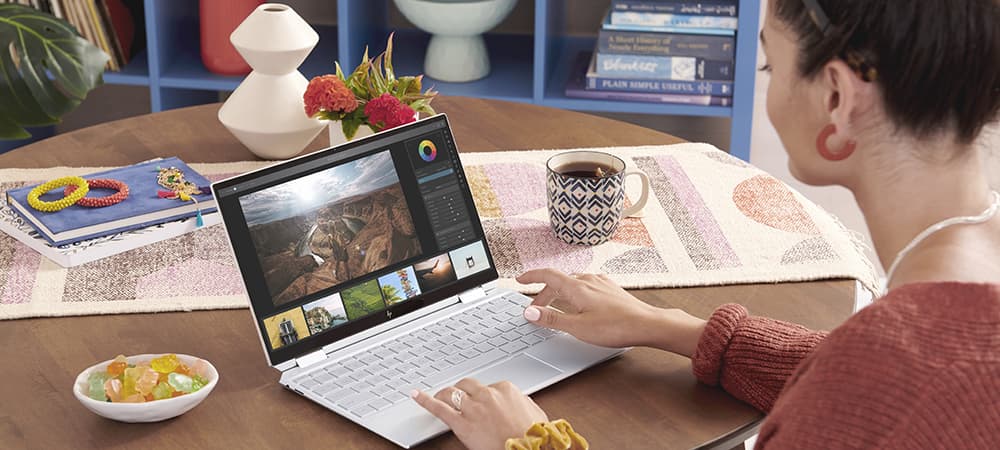 Buying the best gaming laptop under 700 dollars can be pretty difficult. It is not easy to even find a good gaming laptop under 700. Once you find it, you would want to know what makes it the best gaming laptop. 
Following are the factors you need to keep an eye out for before buying a gaming laptop:   
Keyboard 
Most gamers love playing in a dark room. What they don't love is no backlight in their keyboards. A backlit keyboard makes your laptop look nice and stylish. Moreover, it helps you get a better view of the keys. 
Both beginners and professionals find this feature appealing as it improves the aesthetics of their gaming setup. Also, the keypad plays an important part in almost every game. So, keep a lookout for keys because you will have to press them a lot and wouldn't want them broken or jammed. 
Furthermore, keyboards should have an appealing ergonomic design and high durability. 
GPU
The best gaming laptop under 700 dollars would have at least an MX150 graphics card. Anything below this would be considered as an average gaming laptop and will not run high-end games. 
GPU is the most crucial part you need to keep in mind while buying a laptop for gaming. Whether the game can run on your PC or not depends upon how strong your GPU is. To improve its performance, look for Video RAM too.
A 4GB VRAM is enough to run heavy games smoothly, without any interruptions. The more you spend on GPU, the better games your laptop would run. 
Some renowned brands of graphics cards are NVIDIA, AMD, and RTX. NVIDIA is the most popular with its GeForce GTX cards. 
Display
The display of a laptop is equally important as other aspects for great gameplay. No gamer wants a small screen with low resolution as it destroys the whole gaming experience. Also, there is no point in having a powerful graphics card if the display is terrible.  
A good gaming laptop under $700 would have at least a 15.6-inch screen with an IPS panel and a 1920 × 1080 pixels resolution. Anti-glare technology would be a great add-o to these features. 
Screens with higher resolution will probably cost you more than 700 bucks. Also, check the refresh rate of the screen. A higher refresh rate means the laptop loads images, videos, and other things faster. You can get one with 60Hz under this budget. If you are getting better, don't even think twice and buy it.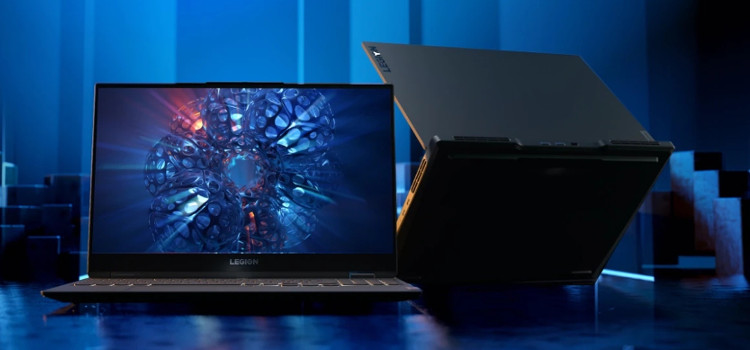 RAM
The RAM size is significantly important for running games on your laptop. The higher the RAM, the more games you can play. An 8GB RAM is a great bargain under $700. However, if you are buying a PC, 16GB RAM would be better. A laptop having GTX1650 comes with 8GB RAM. 
Lower than 8GB will be wasting your money. If you go above this, the RAM will increase to 16GB, which won't be available in your budget. Some laptops even have upgradeable memory, like the ACER Nitro 5 in the above list. So if you can't afford it now, you can upgrade it later. 
Check also: Best Gaming Laptop Under $300
CPU
CPU and GPU work as a complement to each other. If you have a great GPU with a powerful CPU, the gaming experience will be the next level. However, if your GPU is not as good, don't compromise on the CPU. 
Frame-per-second depends on your CPU. So it can run games at higher settings and framerates, even if the GPU is not up to the mark.  
A good gaming laptop under 700 dollars should at least have an Intel Core i5-7300HQ processor or i5-8300H. With these processors, you will be able to run the latest games without any lag. If the processor is not top-quality, even the laptop won't work smoothly, let alone the games. 
Durability 
You are looking for a durable laptop at a lesser price. So, you have to be careful with all the details. The keypad, display, processor, and other elements must be strong enough to last for years. 
No one wants to change their laptop after 2-3 years. Just ensure that you are getting the best quality; otherwise, you will be buying a new laptop without even utilizing the current one.    
Storage 
Some low budget gaming laptops come with a hard drive only. But a majority of notebooks have a small SSD storage that serves as a boot drive. 
A larger SSD will decrease the loading time but will cost you more. The most common combination is 128GB and 1TB HDD. It is a suitable option for laptops under this budget as they work really well alongside.  
Battery
A laptop that drains out in a few hours is not an ideal choice for any gamer. The battery should last at least 7-8 hours. 
The laptop should also have a battery backup system that holds it for at least 5 hours. The best gaming laptop under 700 USD will have a battery backup that lasts for 7-hours under moderate use.

To sum up
The laptops on the list will surely be a great start for your gaming career. If you still get confused, refer to the buying guide above. Don't go picking out gaming laptops randomly. Consider the display, GPU, CPU, and other things as well to make the best decision. The guide will surely help you find the best gaming laptops under 700 USD.  
The best gaming laptop under 700 dollars won't be just lying around there for you since the collection isn't as wide. Research as much as you can, and then choose a good 700 dollar gaming laptop.