Reviews
Best Standalone Drawing Tablet [2022] That Don't Need A Computer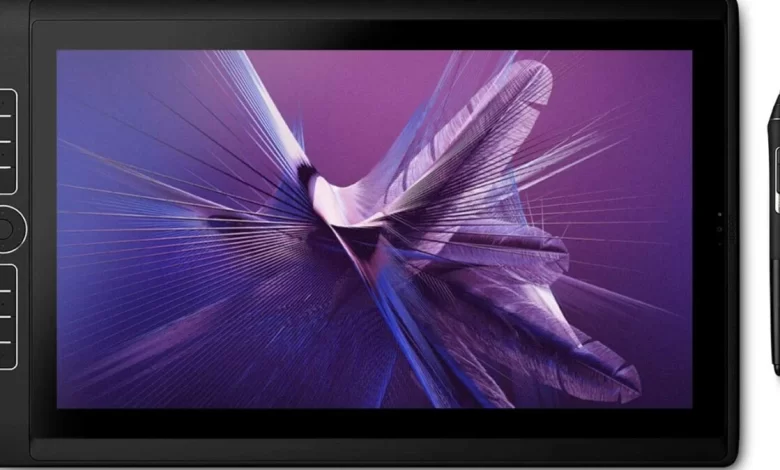 Best Standalone Drawing Tablet That Don't Need A Computer
Standalone drawing tables have become so popular in recent times that today's artists are replacing their traditional drawing tables with them. And why wouldn't they? They have so many more advantages and one of them being that these are drawing tablets that don't need a computer so they can connect to them. Best standalone drawing tablet has the luxury of portability, which can be super helpful and convenient if artists come up with something, and they can just pick up their tablet and start drawing.
Another feature that standalone tables have that traditional drawing tablets don't is that they have a pen-enabled screen and a computer integrated into one device. Obviously, these tablets will be more expensive than the traditional ones, but you will get a better drawing experience and a better device in general.
We have made a small list of standalone tablets that we have tested and got help from some users that have the devices for a long time, so whichever device you choose, you won't regret it. These are some of the most popular and best standalone drawing tablets on the market today.
Standalone drawing Tablets that don't need a computer at a glance
The devices that we chose and thought that would be perfect for artists, come in different sizes and operating systems. The devices on this list range from 10 inches to 15 inches. Every major operating system is covered in this list from iPad iOS, Android to Windows.
If you want to know how we did our research and what did we focus on to find the right device for you, just read to the end of this post. There we will tell you what to look for when going out and searching for the perfect standalone drawing tablet.
With all that being said, let's check out which standalone drawing tablet we think can suit every artist today.
1. Apple iPad Pro – Best standalone drawing tablet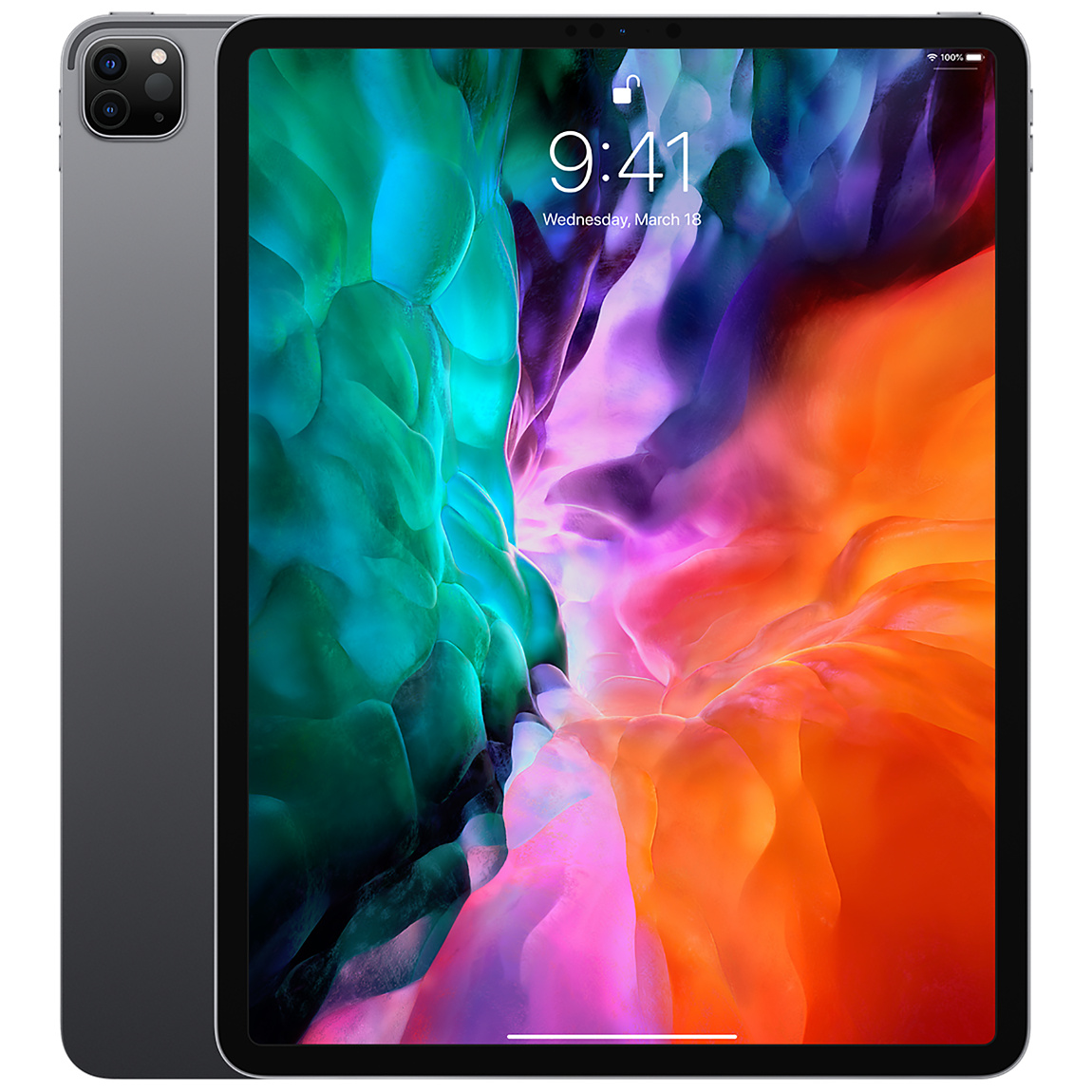 Every artist today knows that the iPad Pro is the best standalone drawing device out today, even though some have never used it. Apple knows that if you get the basic features just right, you will have a product that everyone will love. The Apple Pen comes with the device, and artists have said that it is a perfect pen, including performance and speed.
Apple Pen – Is there anything better?
The big problem with other pens is that when drawing, the strokes appear a few milliseconds after you have done the stroke. Every millisecond counts because the experience will be ruined, and the device will feel slow. Some devices have slow response times, and that is why Apple Pen is one of the best. It has a response time of 7ms, a response time that no other device comes even close to. Also, the pen has amazing pressure and tilt sensitivity. The pen also has wireless charging and also has a small button on the side with which you can change between a pen and an eraser in just one click.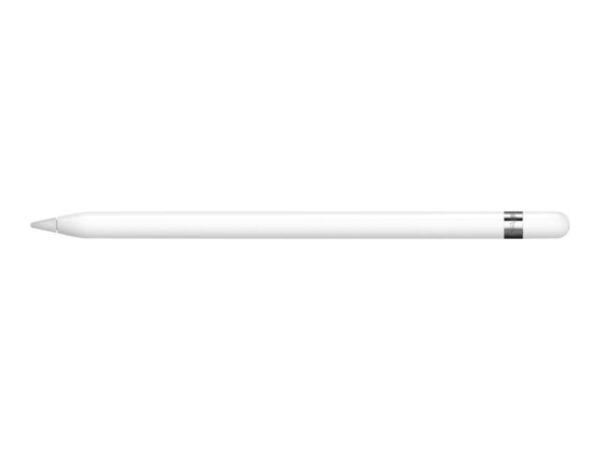 iPad Display
The screen is the next important piece that the device has to have perfected in order to have amazing drawing experience. With the iPad Pro, you are getting a Liquid Retina display with ProMotion technology. In other words, the display has amazing sharpness and brightness that make the colors feel pretty accurate. This device will feel extra smooth due to the technology, which increases the refresh rate.
All in all, people have loved the iPad Pro, and we also recommend it. You can get it in two sizes, 11 inches, and 12.9 inches. The Apple Pencil 2nd gen doesn't come with this model, so you will have to buy it separately.
From what we have said previously, you can see how much pros this device has from being super compact to having the best stylus. The best response time in the market and one of the longest-lasting batteries.
2. Wacom Mobile Studio Pro (2nd Gen.) –  Standalone Wacom drawing tablet that don't need a computer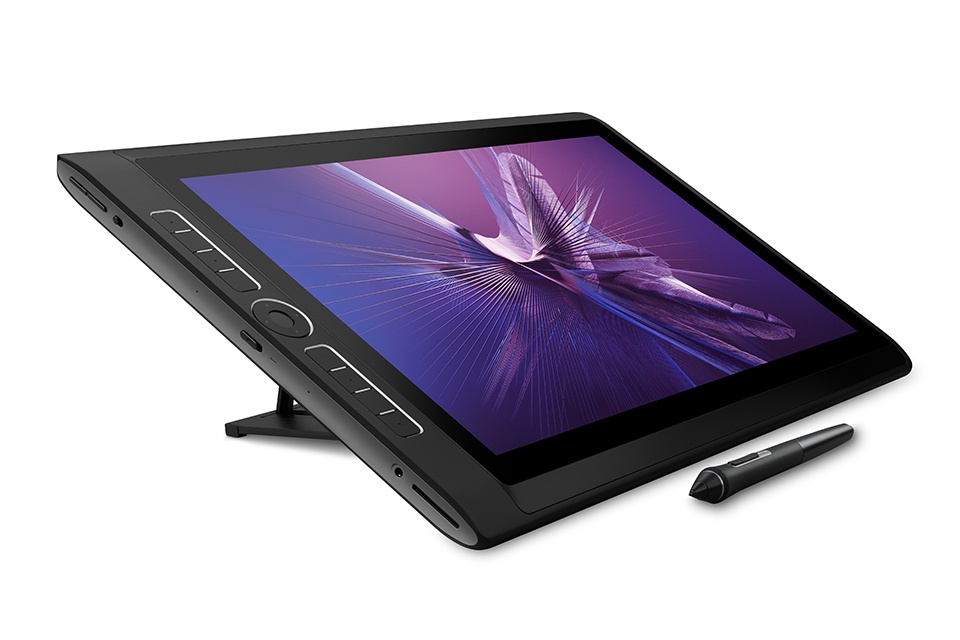 This second-gen of this device is one that is specially made for artists. It has numerous features that will make your drawing experience so easy and fun. This is the device that you will see an artist use most likely.
Portable and powerful
It has an inbuilt computer so you can use it where ever you are at all times, whether you are at home, on the train or in a café, just take it out of your bag and start drawing. With the Mobile Studio Pro, you get a full-fledged Windows machine, on which you can run any new professional drawing applications. If you are an artist or you want to become on this device is the way to go.
Stylus from Wacom – The Pro Pen 2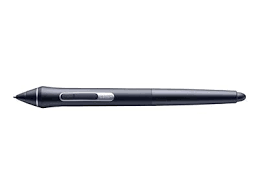 Pro Pen 2 is loved by artists, and some even prefer it to the Apple pencil. We know what we said about the Apple pencil, but at the end of the day, it comes to preference. They both have their pros and cons, and some artists prefer the Pro Pen 2 because they think its pros are better than the pros the Apple pen has.
They both have amazing pressure and tilt sensitivity, but what some artist have said is that the Pro Pen 2 feels a lot better in their hands. Because of its ergonomic design, artists can go on long drawing sessions without the pen feeling uncomfortable. The Apple pencil is thinner, and artists in the past have complained that after drawing for a long period of time, the pen would start to get a bit uncomfortable, and having to stop because your hand isn't feeling good can be a problem.
The biggest advantage that the Pro Pen 2 has over the Apple pencil is that it doesn't need to be charged. If you think about it, you don't have to worry your pen will run out of battery while you are concentrating on your drawings.
Wacom Mobile Studio Pro shortcut buttons
On this device, you will find 8 buttons that are located on the left side, which you can program to perform any shortcuts. You can have a different button for a different application, which can be super helpful. In the middle of the device, you can find a multipurpose touch ring that you can use to perform complex shortcuts. Maybe you want to change the size of your brush or the size of your eraser, that touch ring is always at your disposal.
This device can be used by both right and left-handed people. If you think that those 8 buttons of the left side and the additional touch ring in the middle of your device aren't enough, you can separately buy the Wacom Expresskey remote, which is a device that gives you extra 17 buttons to add more shortcuts if you need them. Wacom also sells a separate tablet stand for people who want to be extra stable when drawing. They have a version that is specially made for the Mobile Studio Pro.
So, if you are a professional artist that needs a device that will have all the features of a modern drawing device, look no further. The Wacom Mobile Studio Pro is the perfect device for you. The device comes in two different sizes, but because its super customizable, you can choose different parts to add or remove.
3. Best Standalone drawing tablet for Android – The Samsung Galaxy Tab s6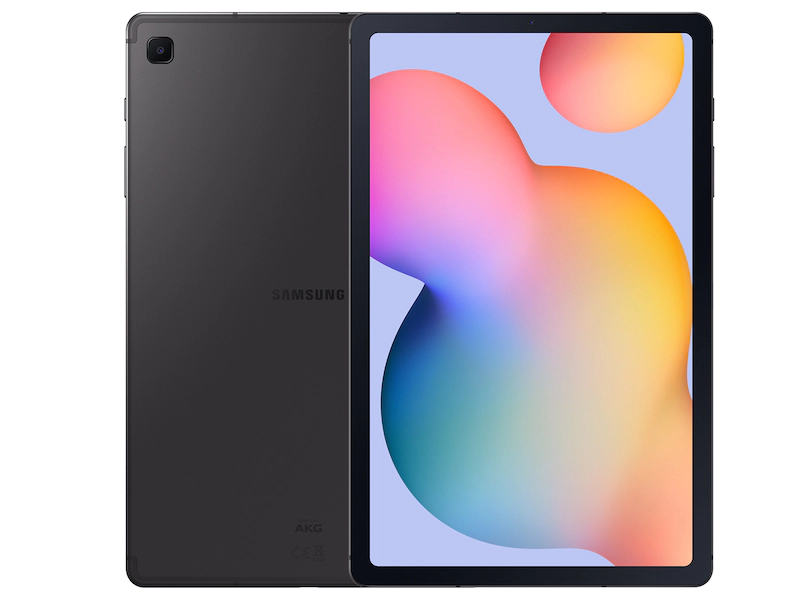 If freedom and the ability to customize your tablet are what you are looking for, then Samsung has got your back. If we go into Android-based tablets, Samsung is the company that you can rely most on upon. They have now just released a drawing tablet called the Samsung Galaxy Tab s6, which in many features can be compared to the mighty Apple iPad Pro.
For a long time, when we have spoken about Android-based drawing tablets, we have always had a problem with their drawing applications. A lot of artists have been drawn away from Android-based tablets because, for some time, they didn't have the best applications like the other operating systems. But in the last couple of years, the best drawing applications have been made available for Android as well, and now Android-based drawing tablets can be part of the conversation again.
With the Galaxy Tab s6, you get a device that has a 10.5-inch display with a 2560 x 1600 resolution. The AMOLED screen gives out amazing colors, brightness, and contrast, and many people have said that they have loved the display on this device.
Taken from the Note Series, Perfected on the Tab S Series – The S-Pen
For the past couple of models of this device, Samsung has made some great improvements to its stylus. The newest one is that the S Pen sticks to the back of the device, so you won't have to worry about losing it or forgetting it at home as you go out, it will stick on there always.
The S Pen has some great tracking and good sensitivity, which will give you great drawing experience while using this device. The response time, on the other hand, isn't as good as the one that the Apple pencil has, but, realistically, you won't be able to see or feel the difference unless you put them next to each other and do a test.
The new feature that Samsung has implemented on the S Pen is that the stylus isn't completely round. The S Pen is flat on the side, and this is a risk that Samsung was willing to take because people are already used to having a round stylus. If you don't like your stylus to be flat on the side, you can consider getting the Samsung Galaxy Tab s4, which is a couple of generations back but has the majority of features that the newest Tab s6 has.
The Galaxy Tab s6 has amazing pros such as the best class display and resolution you will find in a drawing tablet, a modern stylus that supports air gestures, a long battery life, and it's super important that the stylus comes with the device. The only con or setback that the device has and can be improved very easily is that few drawing applications support tilt.
4. Best Windows tablet for drawing – Microsoft Surface Pro 7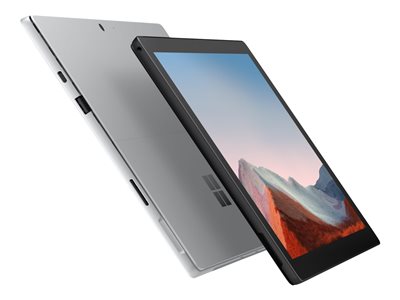 Surface Pro 7 is a device that is super lightweight and portable, so you can take it anywhere you go. Pro 7 has the bonus of having full windows 10 on it, so you are getting a laptop in a tablet form. With the full windows 10 on the device, you can run all of your desktop applications, and what is super beneficial about that is that you get the full version of the applications.
This device has a 12.3-inch screen, which is large enough for artists to draw pretty comfortably, and because of its size, it can be taken anywhere you wish. It has touch support, which makes it great if you want to program some shortcuts such as zoom, scroll, and the ability to rotate the canvas.
The Surface Pen
The Pro 7 uses the Surface pen. On the device itself, there are magnets on the side that will hold your Surface pen when you are done using it, or you are having a break from drawing. Microsoft has improved its pen massively, and now it has great response time and smooth pressure sensibility than it has ever had. The drawing experience on this device is pretty decent, and you won't have any problems. Another feature that Surface Pro 7 is that it is super customizable. It has a built-in tablet stand with which you can adjust in whatever position you want.
Surface Pro 7 has its benefits, such as the bigger display than its previous models. It is also very compact, so carrying it anywhere is a piece of cake. The full windows 10 gives it the ability to run all of your desktop software, and its battery life and pen are above average. The only cons that this device face is that its display quality isn't as good as its market contenders, and you also have to buy the stylus separately.
Why go With the Surface Pro 7 and avoid the Surface Pro X?
As you were reading about the Surface Pro 7, some of you were maybe thinking why we have included the Surface Pro 7, but haven't listed the Surface Pro X. The fact that it also has windows 10, stylus support and has an in-built stand. The one reason we haven't put Surface Pro X on this list is that this device comes with AMD processors and not Intel processors. Now don't get us wrong. We are not saying that AMD processors are bad, and we think that AMD processors are as powerful as Intel processors, and in some areas, they do perform better.
The actual problem with AMD processors is that the most recent windows applications don't support them. For example, the full-fledged 64-bit Photoshop, can't run on AMD, in order to run the application, you will need to run the 32-bit version. To summarize and put it more simply, you will have a bad time using your device and have a hard time using all the popular drawing applications if your device has an AMD processor.
Alternative – 2 in 1 ultrabook with stylus support
If you are a casual artist and want to draw every once in a while, ultrabooks are the way to go. They are super portable and lightweight, so carrying them around is no problem. Wanting something easy to carry and powerful at the same time, these 13-inch ultrabooks can be very convenient for you.
Models such as Hp Spectre X360 and Lenovo Yoga C940 who have a 10th generation Intel Ice Lake processors can run smoothly every drawing and 3D application you want. Both of the devices have a 4K display, and artists can be strict about their display. They come with a stylus that is more than average, and the drawing experience will be amazing.
Best Standalone Drawing Tablet – Pick the Right one for You!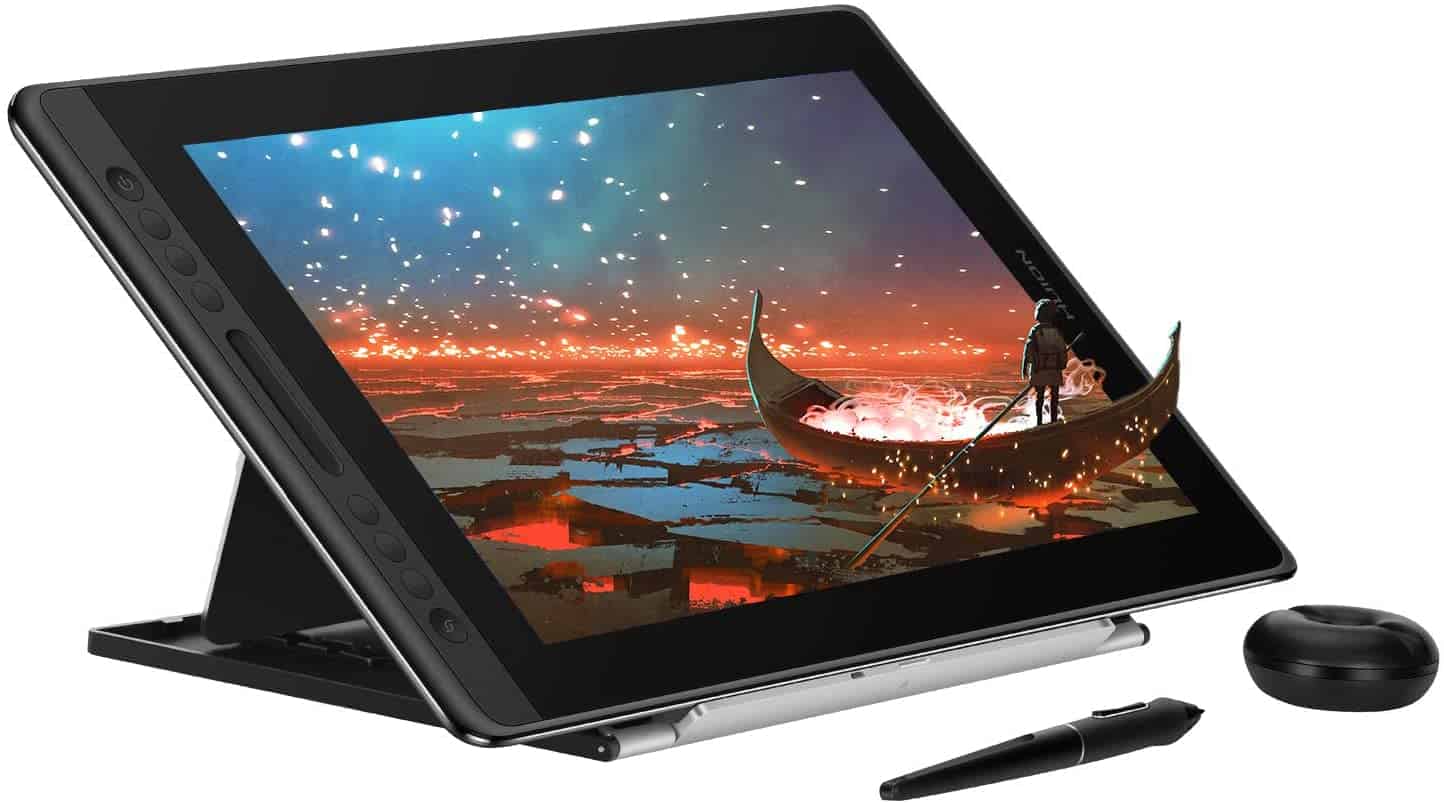 Every tablet on this list has its own benefits, and everyone is different for the next one. Whether it is in the operating system, features that it has, or in general drawing experience.
If you want to get the right tablet for you, you got to ask yourself what do you prefer and want. Are you a casual artist who needs a not so professional drawing tablet, or you want the top-notch product that will ensure your drawings to be perfect? Do you want a specific operating system, or are you fine with any as long as the drawing experience is good?
Do you care how big is the size of the display and does the tablet support and can run all of your favorite drawing applications? These are some questions you need to ask yourself before choosing a drawing device.
If there's one thing that's not easy, it's to choose the best drawing tablet that contains all the features that you would need. No matter what choice you go, there will always be another option which is better in some features than the one you've got. But, you have to set your priorities before you even think about going out and buying a laptop. What I mean with this is that you will have to set which features are most important for you and go from there. Especially if you realize that once you get into the store, you will be overwhelmed by features, and you will be lost and won't know what you want to buy.
Best Standalone Drawing Tablet and Display Quality of the Tablets
In my opinion, for example, the screen is one of the more important parts of a drawing tablet. But, this is a thing of preference. I like matte screens much more than I like glass displays. The main issue I have with glass displays is the fact that they produce so much glare and reflections that it can oftentimes mess with my drawing experience. This is why the Wacom Mobile Studio Pro has a matte screen.
If we're looking at the numbers, Samsung has one of the best-optimized displays, both with color accuracy as well as with PPI (pixels per inch). But despite that, a lot of creative individuals would still choose the iPad just because of its amazing implementation in the Apple eco-system.
But, if you would like to go with the more pro-focused display, then the Wacom Mobile Studio Pro's display comes in at 15.6 inches and includes a full 4K resolution. The sheer size and screen quality of this thing compensate for the not so great color accuracy. But, even without the pro-grade color accuracy, it can still be used for professional drawing.
Team Matte or Team Glossy – Which one are you?!
There are only two choices on the table, and you must be in one of them. There are people who like the glossy and more slippery screen of the Galaxy Tab S6 and the iPad, and there are those of us who would sacrifice some color accuracy to get rid of the glare and reflections.
The thing is that all screens will get some glare and reflectiveness, even the Matte ones. But, matte displays try to keep the glares and reflections to the minimum.
But, glare and reflections are not the only problems that glass screen drawing tablets have. Namely, the plastic tip of the stylus has the tendency to slide much easier on glass surfaces. It catches much better on the small texture of the matte screens. This gives you a lot more control of where you want to stop and lift the pen.
There isn't any other tablet on our list that comes with a matte screen except the one we mentioned – The Wacom Mobile Studio Pro.
The Key Thing to every Drawing Experience – The Stylus!
So for those of you who are strictly looking for a drawing tablet, the stylus is the most important part of your decision, and for our top picks, there are three of similar experience the only difference between them is the fact that with the Wacom pen you are using it on a matte screen and it's much precise just because of the surface that you're using it on. The S-Pen and the Apple Pro Pen are competing neck in neck, with the Microsoft Surface Pen trying to catch up with all of them.
Best Standalone Drawing Tablet Shortcuts and Automation
There are lots of things that could be automated and sped up when drawing on a tablet. And, lots of people actually love using these features on their tablets. The most used tools are often tied to certain shortcut buttons on their tablet. No matter if they are using it for a simple Copy / Paste or Redo / Undo.
But, sadly, only one of the choices that we went with have dedicated physical shortcut buttons. And, that's the Wacom Mobile Studio Pro. So if you want to get physical shortcuts, then you should surely go with this one because the other choices don't have this option.
Can You Run it Without a Charger?
The important thing for these tablets is that they all need to be portable. And in order to be portable, you need to be detached from the wall socket. Battery life depends on a couple of things. How complicated the task at hand is, the brightness and screen resolution of the display, the app optimization. And many of these options are good when it comes to battery life, many exceeding the mark of 10 hours on-screen time.
The Operating System – IOS vs. Windows vs. Android for drawing
This is the eternal battle of the Operating Systems. Which one should you get? iOS, Android, or Windows. This is a battle played on many fronts. Smartphones, tablets, drawing tablets, TVs, and many more appliances.
The fact of the matter is that all operating systems have their own advantages. With iOS, it's the integration and fluidity of the Apple eco-system. With Android, it's the optimization and personalization, and with Windows, it's the application integration.
But, for this instance, the most important part is the applications that you're using on your drawing tablet. And, if you are one of those complicated people who are using programs (not even going to call them applications) like CAD and other 3D modeling software, then windows is the way to go!
If you are using Procreate and other professional drawing apps, then you should buy an iPad. And, where in the past, you were fully going to scratch getting an android tablet for drawing. Samsung has changed that with their Tab S line-up. They have a great implementation with their S-Pen. They learned from their Note line experience and implemented everything in their Tablets.
Best Standalone Drawing Tablet and Portability – How important it is for you
How important is portability for you, and are you one of those people who are working on-the-go or are you only working from home? Well, that plays a big role in the tablet you choose. Mainly because there are some portable options, and there are some less portable options on the table. When talking about the Tab S6, iPad, and Microsoft Surface Pro, they are all really portable options. But, the Wacom Mobile Studio Pro is less portable than the others.
This is mainly because of its size and form factor that Wacom decided to go with. But, this doesn't mean that you should straight out ditch the Wacom. I mean, everything has its own advantages and disadvantages. Larger screen, for example, comes with lots more screen real-estate you get much more space to work on and much more detail on the screen.
We hope that we help you to find your Best Standalone Drawing Tablet.